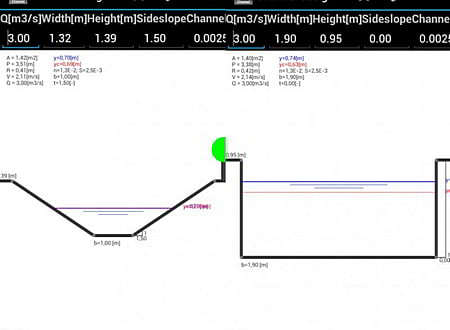 Last Update :
16 September 2012
Downloads :
UserDownloads:

317
ChannelDesign
Description
Allows you to interactively design Open Channel Flow for rectangular and trapezoidal shapes.
Graphs your channel to scale and outputs your normal and critical water depths.
Features:
Allows you to input width and slope both graphically or textually
Includes predefined shapes (triangle, rectangle, trapozoid)
Includes US units
Similar Software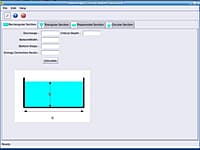 This is an application for calculating critical depth in open channels flow.
HEC-RAS
Version:4.1 · Hydrologic Engineering Center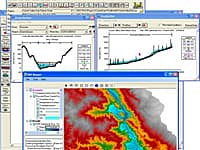 HEC-RAS is designed to perform one-dimensional hydraulic calculations for a full network of natural and constructed channels.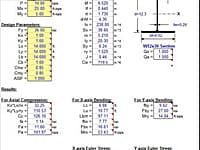 Beam-Column Design per Aisc 9th Edition ASD Manual
Beam-Column design, focusing on flexural & axial stresses, including built-up sections not classified as plate girders (per AISC 9th Edition ASD Manual)
Buckling Analysis for Plates with or Without Stiffeners
The RF-/PLATE-BUCKLING is available as an add‑on module for RFEM/RSTAB or as a separate stand‑alone program.
HYDROFLO
Version:3.0 · Tahoe Design Software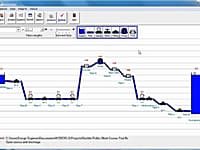 HYDROFLO determines the steady-state flows and pressures and other operating parameters in single source/single discharge, gravity and pumped flow systems.
Comments & Reviews
About ChannelDesign
No comments yet. Be the first to comment.
Submit a review using your Facebook ID