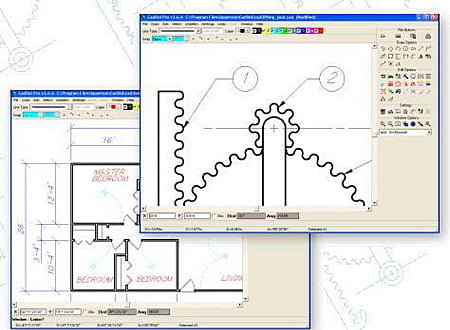 Last Update :
21 October 2013
Downloads :
UserDownloads:

422
CadStd (pronounced "CAD Standard") is a simple and easy to use 2D computer aided design (CAD) program. Computer aided design replaced what used to be called drafting. CadStd is the result of thousands of hours of work and was written by a professional programmer and CAD user not by some committee. It is being used in several schools and universities around the world to teach their students how to use CAD. Since it is a general purpose CAD program it can be used for mechanical design, architecture, map making, wood working and many other vector oriented design projects. It has an accuracy of . 0001 of an inch and drawings can be as large as 3. 5 miles (In CAD everything is drawn at full scale so this is important). In addition CadStd Pro can be used to view and edit files created in HPGL which is the industry standard vector format used by most major companies that store CAD vector files in their product data management (PDM) systems.
The Lite version is free and can read any drawing created by the Pro version. CadStd Lite can export files as DXF so you can share your drawings with friends who have other CAD programs like Autocad. The Pro version can create isometric projections from orthographic views, and has powerful commands like offset, trim, fillet and chamfer. Export drawings in formats like DXF, SVG, HPGL/1 or use copy clipboard to paste images into Office and other applications. Import DXF, HPGL/1 and Gedcom files.
Similar Software
AutoCAD
Version:2015 · Autodesk Inc.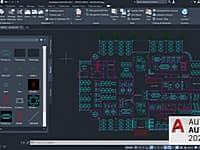 CAD Design, Drafting, Modeling, Drawing and Engineering
AutoCAD is a commercial software application for 2D and 3D computer-aided design, drafting, modeling, drawing, and engineering.
2D CAD software for drafting, detailing, and editing
For 2D drafting, AutoCAD LT delivers AutoCAD software's 2D drawing tools at a cost-effective price.
Delta Beam
Version:1.0 · Delta Structural Software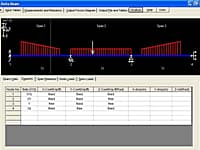 Continuous Beam Structural Analysis
Delta Beam is a continuous beam structural analysis software. It includes a full complement of features that makes it suitable for any job from a small beam to very complex beam structures.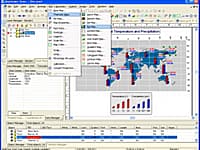 Thematic Maps & Spatial Analysis
MapViewer is an affordable mapping and spatial analysis tool that allows you to easily produce publication-quality thematic maps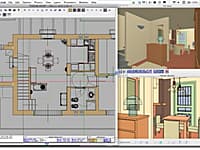 Domus. Cad is a program for architectural 3D design which allows you to face 3D design with the same simplicity as a traditional 2D design.
Comments & Reviews
About CadStd Lite
No comments yet. Be the first to comment.
Submit a review using your Facebook ID