Downloads :
UserDownloads:

62
CAD Touch is a professional CAD solution that completely reinvents on-site drawing, giving to professionals in various core fields like architecture, engineering, real estate, home design, and more, the power to measure, draw and view their work on-site.
CAD Touch is really easy to use and it's fast multitouch interface will give you the precision and flexibility that pen and paper fail to archive, finally you will have the perfect on-the-go companion for desktop software like AutoCAD, SketchUp or Solidworks and every other DWG/DXF compatible app.
CAD Touch supports every DWG (up to AutoCAD 2013) entities for viewing and editing as it uses industry-proof input/output DWG importers, and you can draw new lines, polylines, rectangles, circles, arcs, points (also by xyz coords), hatches, texts, smart/angular dimensions, sketches, revision clouds, raster image, ruler, move, rotate, scale, trim, delete, mirror, offset, group, explode, grips, OSNAP, line/patterns type, alignments guides, objects library, preloaded library with 20+ blocks, customizable library, info tool to query length/perimeter/area, layers, black or white background and many more features.
Similar Software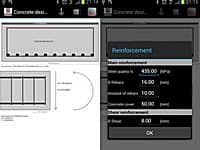 Determine The Amount of Reinforcement in a Concrete Section
Civil engineering app to determine the amount of reinforcement in a concrete section for preliminary design.
SketchUp Pro for Home, Personal and Educational Use
Sketchup Make, introduced in May 2013, is a free-of-charge version of SketchUp Pro for home, personal, and educational use.
HEADS Site
Version:14.1 · Techsoft Engineering Services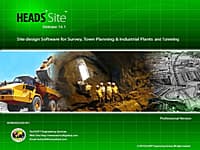 Design For Survey, Town Planning & Industrial Plants And Tunneling
The largest and versatile software for survey, dtm, contouring, site development for township, tunnel, airport, irrigation, water supply projects.
2D CAD software for drafting, detailing, and editing
For 2D drafting, AutoCAD LT delivers AutoCAD software's 2D drawing tools at a cost-effective price.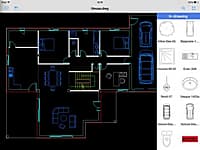 CAD editor and viewer (formerly ZWCAD Touch)
ZWCAD Touch is the 1st CAD (Computer-Aided Design) application that integrates 3rd-party Cloud Storage Service (like Dropbox and SkyDrive) internally.
Comments & Reviews
About CAD Touch
No comments yet. Be the first to comment.
Submit a review using your Facebook ID