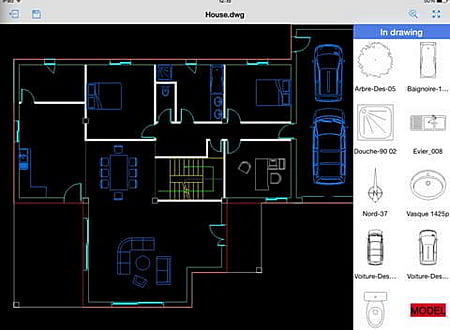 Last Update :
11 January 2016
Downloads :
UserDownloads:

319
CAD Pockets (formerly ZWCAD Touch) is a powerful mobile CAD app tailor-made for designers, architects and engineers. It supports various file formats ranging from DWG, DXF, to DWF. You can instantly open files without any lag, regardless of size. Except viewing the drawings, you can also revise, markup, and export files to PDF or DWF and share the file with your colleagues via email.
CAD Pockets includes many popular third-party cloud storage services like Google Drive, Dropbox, and so on. You can sync up your files to the cloud and keep your local files updated in real time, saving you the trouble of transmitting files via cable. You can conveniently communicate with designers or clients even if you are on the go, avoiding the chore of carrying clumsy laptops or paper drawings.
CAD Pockets also supports offline usage. Simply by saving files into your iOS device and you are free to go. Moreover, you can view files that have been downloaded to your cloud drive without access to the Internet.
File Management:
Support both 2D and 3D DWG/DXF/DWF files.
Open and save CAD files from local storage, online storage (DropBox, GoogleDrive, OneDrive, etc. ) and email attachment.
Transfer CAD files via iTunes for local drawings, and support full offline usability (Open, Rename, Save as, Delete and Share).
Supports auto-sync and remote operations (Open, Rename, Save as, Delete and Share) for remote CAD files.
Supports auto cache for remote CAD files, which allows users to open and delete them offline.
Manage WebDav sites (Create, Delete, Modify and File Sync).
Share CAD drawing via Email and export drawing to JPG/PDF/DWF.
Drawing Functions:
Supports easy-to-use multi-touch operations for Zooming, Panning and Snapping.
Supports CAD drawing functions like Lines, Polylines, Circles, and Texts.
Supports CAD editing functions like Copy, Move, Rotate and Mirror.
Supports CAD annotating functions like Revision cloud, Dimension, Image and Voice.
Supports CAD dimensioning functions like Linear, Radius, Angular and Ordinate.
Supports block insert and editing block attribute.
Supports magnifier for details, and prompt for "Last Point".
Supports Undo and Redo.
Supports CAD layer and layout management.
Supports 3D viewing and view control.
Supports Find Text function and automatically locating the result.
Similar Software
Statics
Version:2.2 · Mattia Campolese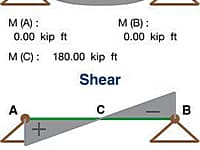 Statics is a must have mobile software for every engineer (in particular civil or building), architect, Statics and Building science student.
Linear Rebar Needed Based Off Square Footage of Concrete
Rebar Calculator is a simple app to calculate the number of linear rebar needed based off square footage of concrete
Civil Engineering Calculations
This program was designed to provide Civil Engineers and Land Surveyors with a quick way to calculate or check points on portions of a roadway profile, area calculations, drainage/flow calculations, traffic counts, etc.
ZWCAD
Version:2016 · ZWCAD Software Co Ltd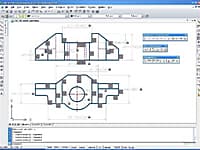 ZWCAD+ is cost-effective, DWG file format compatible CAD solution which provides innovative, collaborative and customizable features for both the AEC and MCAD industries.
CAD Touch
Version:5.0.9 · Martin Fabrizi Carianni
CAD Editor and Viewer For Android & IOS
CAD Touch is an editor and viewer that completely reinvents on-site drawing, giving to professionals in various core fields like architecture, engineering, real estate, home design, and more, the power to measure, draw and view their work on-site.
Comments & Reviews
About CAD Pockets
No comments yet. Be the first to comment.
Submit a review using your Facebook ID