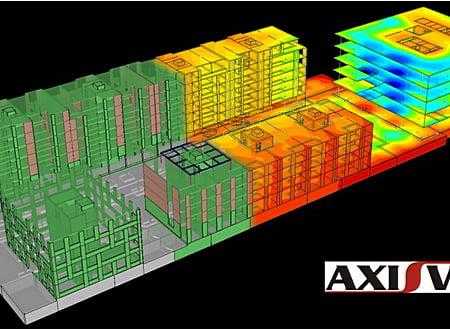 Last Update :
13 October 2016
Downloads :
UserDownloads:

1381
Civil engineers on 5 continents use AxisVM for the analysis of structures with confidence that their final engineering product will meet the most up-to-date engineering analysis and design requirements. For nearly 25 years, AxisVM has been recognized as the industry standard for Building Analysis and Design Software.
Today, continuing in the same tradition, AxisVM has evolved into a completely integrated building analysis and design environment. The system built around a physical object based graphical user interface, powered by targeted new special purpose algorithms for analysis and design, with interfaces for drafting and manufacturing, is redefining standards of integration, productivity and technical innovation.
Structural analysis software that is intuitive and graphically driven so it is exceptionally easy to use and truly easy to start.
Available Languages: English, French, German, Dutch, Czech, Romanian, Slovak, Hungarian, Spanish, Italian, Serbian, Polish, Bulgarian, Portuguese.
Linear, nonlinear, buckling, vibration, seismic and dynamic analysis for truss, beam, rib, membrane, plate and shell two dimension and three dimension structures. Pushover and time history analysis.
Code checking and design modules for steel, concrete and timber materials.
Eurocode Design: EN1990, EN1991, EN1992, EN1993, EN1995, EN1997, EN1998
Import/Export to DXF, IFC, SDNF, ASCII, STL file formats and many others. Direct exchange with Tekla Structures.
Dynamic report maker with image and table captures automatically updated with model changes.
Similar Software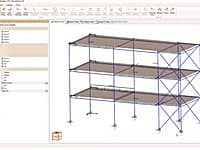 IES VisualAnalysis is an easy to learn software for general-purpose frame and finite-element analysis.
Analyze Planar Frames, Trusses, and Multi Span Beams
SmartFrame 2D is easy and quick way to model and analyze planar frames, trusses, and multi span beams based on the finite element method.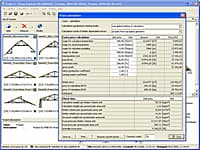 With Truss Explorer you can easily create quotation or manufacturing documentation for the entire project.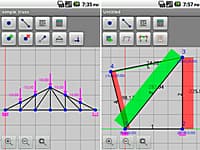 Linear Static Analysis Of Plane Trusses
AndTruss2D is a useful application for linear static analysis of plane trusses with the Finite Element Method.
FEMTA
Version:0.7.1 · Shacristo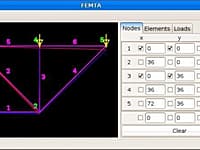 3D truss analyzer using finite element methods
Easy to use 3D truss analyzer using finite element methods. It has an easy graphical interface where you can define, loads, nodes and elements.
Comments & Reviews
About AxisVM
No comments yet. Be the first to comment.
Submit a review using your Facebook ID