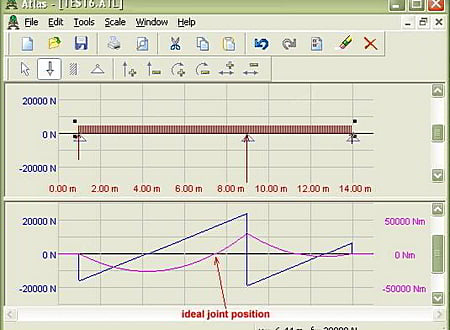 Last Update :
13 January 2013
Downloads :
UserDownloads:

867
Atlas 2. 0 is a program targeted at architects and construction engineers.
Atlas computes the resulting moments and reaction forces for a given beam with loads applied to it (single as well as distributed), using Cross' method.
A typical application would be to optimize joint positions (i. e. positions with zero moment) in purlins or beams. The program has a very easy interface. It lets you enter your data with the mouse, and it shows the resulting moments and shear forces immediately in both a graphical and numerical way. Maximum bending moments can easily be calculated.
Similar Software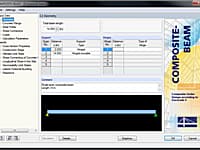 Design of Composite Beams According to ENV 1994-1-1:1992
The COMPOSITE-BEAM program performs design of composite beams according to ENV 1994‑1‑1:1992‑10.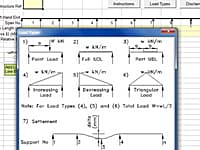 Analysis for Static Loads and Settlement at Supports
Calculates bending moments and shear forces for loads on a single span or continuous multi-span beam using the moment distribution method.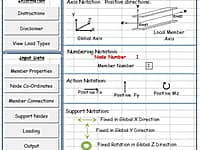 Bending Moments, Axial and Shears Forces in a Plane Frame
A Plane Frame Analysis for bending moments, axial and shears forces in a plane frame structure under point loads, UDL's, linearly varying distributed loads (soil pressures) and moments.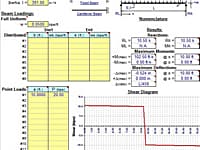 Single-Span & Continuous-Span Beam Analysis
BEAMANAL is a MS-Excel spreadsheet workbook for the analysis of single-span beams (simple, propped, fixed, or cantilever) and continuous beams of up to 5 spans.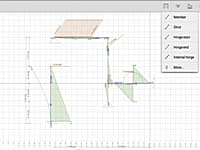 This intuitive and feature rich finite element app is especially useful for civil engineers, mechanical engineers, architects and students who wish to design 2D frames.
Comments & Reviews
About Atlas
No comments yet. Be the first to comment.
Submit a review using your Facebook ID