Downloads :
UserDownloads:

483
Aquifer test analysis is an integral part of groundwater modeling, supplying critical hydraulic parameters to the model or other basic groundwater calculations. Aquiferwin32 is a sophisticated Windows program that supports the analysis of aquifer tests, slug tests, and step tests. Multiple observation wells can be analyzed individually or as a group. AquiferWin32 also evaluates test data using the derivative method and can be used to simulate aquifer tests.
Similar Software
PumpBase
Version:3.0 · Tahoe Design Software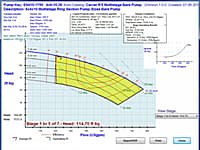 Advanced Pump Selection and Catalog Production
PumpBase is a sophisticated software application that finds the best pumps for your liquid conveyance design whether its a water distribution system or a chemical delivery system.
HYDROFLO
Version:3.0 · Tahoe Design Software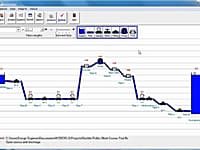 HYDROFLO determines the steady-state flows and pressures and other operating parameters in single source/single discharge, gravity and pumped flow systems.
PMWIN
Version:5.3.3 · Simcore Software
Processing Modflow version 5. 3 is included in the first edition of the book 3D-Groundwater Modeling with PMWIN published by Springer-Verlag.
Steady and Nonsteady Flow in an Irregularly Shaped Flow System
MODFLOW-2005 (Harbaugh, 2005) simulates steady and nonsteady flow in an irregularly shaped flow system in which aquifer layers can be confined, unconfined, or a combination of confined and unconfined.
Industrial Waste Management Evaluation Model
The Industrial Waste Management Evaluation Model software is designed to assist you in determining the most appropriate waste management unit design to minimize or avoid adverse ground water impacts.
Comments & Reviews
About AquiferWin32
No comments yet. Be the first to comment.
Submit a review using your Facebook ID